In-Stock: BOMAB PHANTOM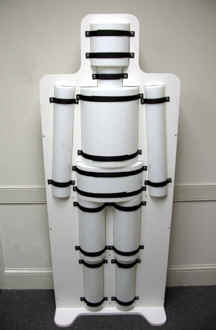 The NTS has in-stock a Bottle Mannequin Absorber (BOMAB) Phantom (Catalog # NTSBMP01) containing Eu-152 with a total activity of 5.0 microcuries.
The phantom stand shown in the photo is not included but can be purchased as optional equipment.
The purchase price of this specific phantom is $14,000.
Protean MPC-9604 Low-Background Gas-Flow Proportional Counter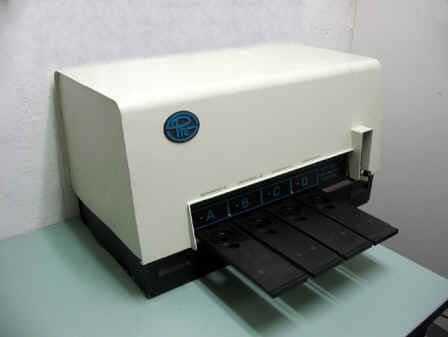 * Four years old, used for about 3 months.
* Fully operational and performs to factory specifications (no contamination).
* 4 detector system using 4 independent sample drawers.
* Full front access for detector maintenance (no lead lifting or rear access).
* Uses P-10 gas.
* Loss free counter and 0% spill-over.
* Gas-Pro protects from under-reporting counting results.
* Ultra thin windows.
* Window changes in 4-5 minutes.
* Control software fully compatible with Windows XP, Windows 2000 Professional, and Windows 98
* Cosmetic ding on left front cover
* Purchase price of $12,000.
* Until further notice, this item will not be offered for sale. Please check back or call to determine it's status.
Please contact Dr. Hermon Rao if you have any questions.
---